"We Put The Trick In The Trompe Of Trompe L'Oeil"
Wyomissing 2000
These Are pictures Of A Mural Project We Recently Completed In Wyomissing, Pennsylvania. The Job Was Commissioned By Kay Green Design For
Carlino Development
This work was designed and painted by Tim Haas and Linda Cassels-Hofmann of ART EFFECTS in Lakeland FL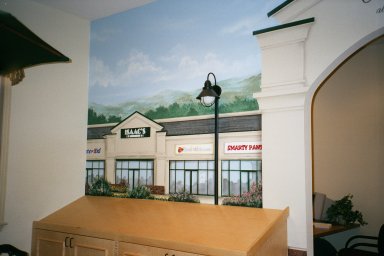 A new community in Wyomissing...this was painted in the model used for the Realtor's Office.
Carlino had recently built a Town Center...shopping plaza, that had become very popular with residents in the area. One of their main selling points for the community. They wanted a mural painted that displayed the plaza and it's clock tower, along with the most popular store fronts.
We had to incorporate the mural into the floor plan of the room, with the archway into the house.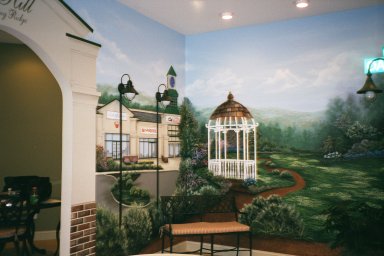 Pass the Clock Tower, A Park, another Highlight of the Community's Plans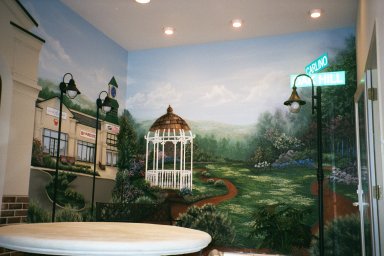 We incorporated the existing lights on the walls into the mural by painting poles under them, They became working street lamps.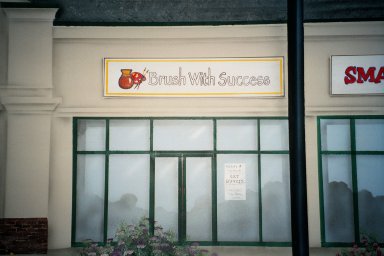 Always trying to hide our signature...its a sign in the window of a local Art Store