"We Put The Trick In The Trompe Of Trompe L'Oeil"
Art Effects Presents
"The Monkey Room"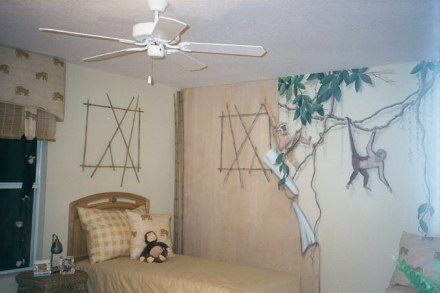 "The Monkey Room"
This Room In A Model Home..."Just Paint Something With Monkeys"
The Bamboo Hanging On The Far Left Wall Is Real, There Was One Hanging Over each Bed.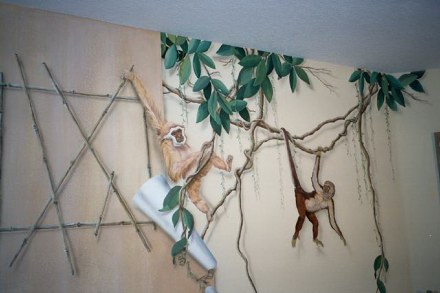 We Painted A Matching Bamboo Piece On Our Torn Faux Wall,
For A Little Extra Added Effect.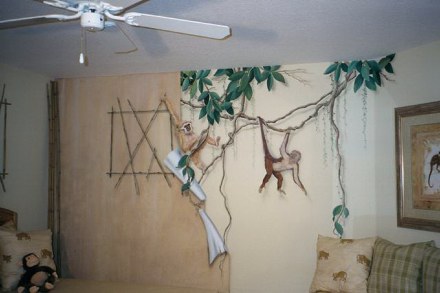 "justa a swingin"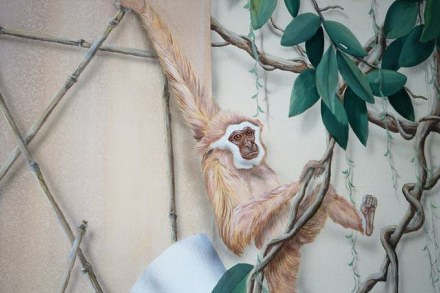 Its A Givin Its A Gibbon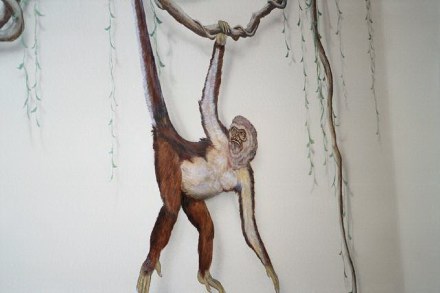 A Little Spider Monkey
For More Murals Folow the Links Below