"We Put The Trick In The Trompe Of Trompe L'Oeil"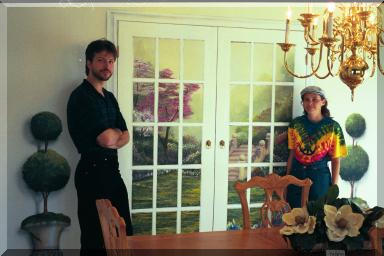 Trompe L'Oeil
To Fool The Eye, To Trick..."We Aim To Deceive"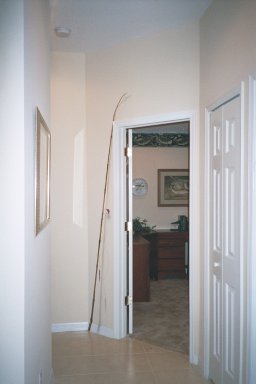 Something As Simple As A Fishing Pole, Left In The Wrong Place...
Can Cause You To Look Twice, Thus "The Trick"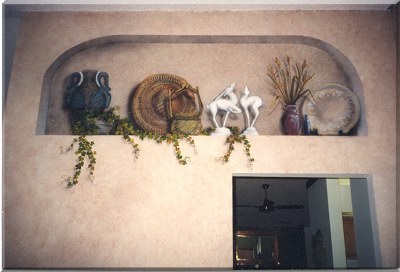 This Was Our First Major Trompe L'Oeil Effect
And Still One Of Our Favorite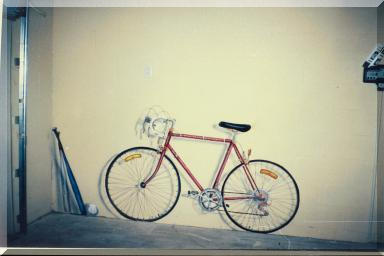 Here You See A Painted Bike First???
But Then you Notice the Bats And Ball...Or Visa-Versa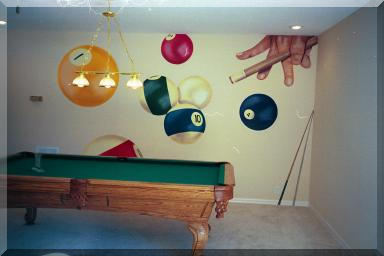 First Your Attention Is Drawn Towards
The Big And Bold Mural...
Then You See The Stick In The Corner!
A Little Wall Hanging Thingy...
Click Below For Some Of Our Favorite Examples Of