"We Put The Trick In The Trompe Of Trompe L'Oeil"
The Big Bug Room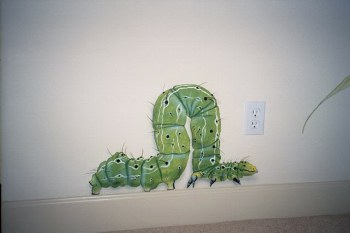 So How big Am I?
Well, I am in "The Big Bug Room"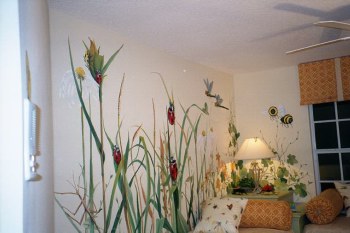 Bugs Galore, All around the room.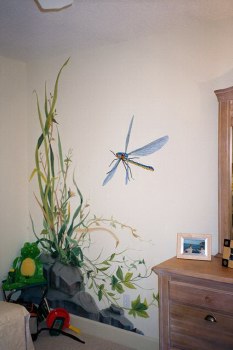 Our chief number one employee (my sister, Carol)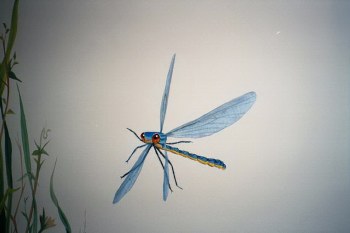 Who said Bugs couldn't be cute.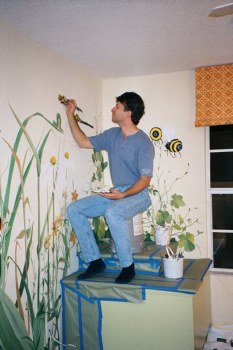 See Tim's socks.
He say's shoes keep him off balanced.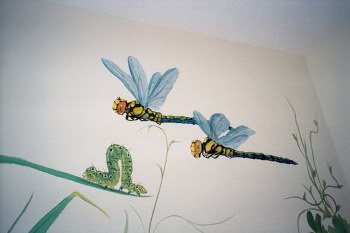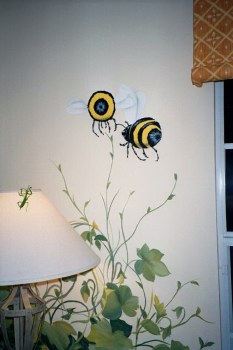 This is one of the neatest rooms we have done, and it was a lot of fun.
For more Rooms with Themes follow the links below.
---
Art Effects' Home
| ||
Site Contents
| ||
Contact Us
An Artist
| ||
Trompe L'Oeil
| ||
Murals
Hand Painted Furniture
| ||
Children's Rooms
| ||
Theme Rooms
Wall Textures
| ||
Faux Finishes
Wildlife Murals
| ||
BUBBLES
Special Links
Step by Steps and How To's

Paper 'Plique | || The African Mural
Textured Stencil | || Faux Fossil Rock
Marble On A Ceiling | || In The Back Yard | || Wyomissing
How to Break a Wall | || Our Message Board
Please visit the internet's most frequented faux painting and murals message board!
---
Vote for Art Effects at Top-25.com
Copyright 2002 Art Effects. All Rights Reserved.
Questions? Comments? Suggestions? Email the
webmaster