"We Put The Trick In The Trompe Of Trompe L'Oeil"

Accent Murals With "Effects"

We Like To Put Our Smaller Work In A "Box"
Creating A Really Neat Art Effect Along With A Smaller Accent Mural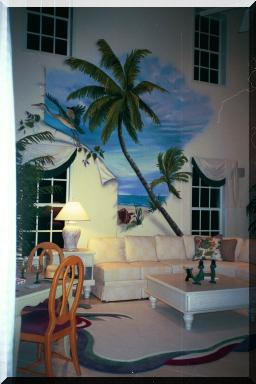 It Looks Big, (Okay it is a little big)
But The Effect Is The Focal Point
The Mural Work Is Really Not That Much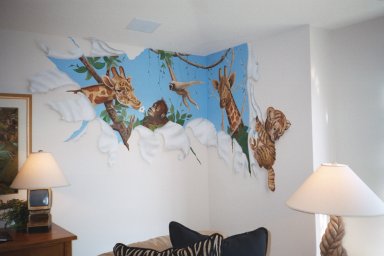 See Keeping Our Artwork In A Small Area With A Torn Paper Effect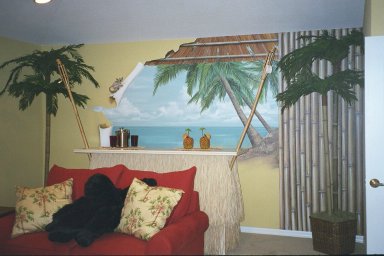 A Simple Scene, A Little Trompe, An Effect And A Little Bush Baby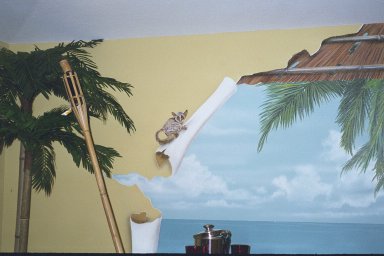 He Is So Cute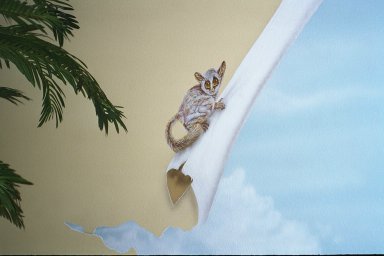 You Gotta Get A Closer Look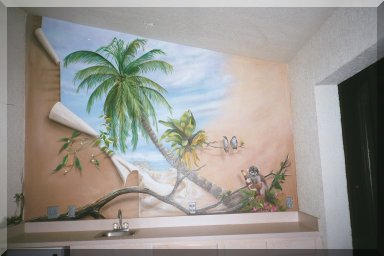 Notice One Of The More Common Things We Do...
Have Part Of Mural In "The Box"
Coming Out, Like The Big Stick
Follow the Links below for More Murals
To see some more examples of Trompe L'Oeil follow the links below.
---
Art Effects' Home
| ||
Site Contents
| ||
Contact Us
An Artist
| ||
Trompe L'Oeil
| ||
Murals
Hand Painted Furniture
| ||
Children's Rooms
| ||
Theme Rooms
Wall Textures
| ||
Faux Finishes
Wildlife Murals
| ||
BUBBLES
Special Links
Step by Steps and How To's

Paper 'Plique | || The African Mural
Textured Stencil | || Faux Fossil Rock
Marble On A Ceiling | || In The Back Yard | || Wyomissing
How to Break a Wall | || Our Message Board
Please visit the internet's most frequented faux painting and murals message board!
---
Vote for Art Effects at Top-25.com
Copyright 2002 Art Effects. All Rights Reserved.
Questions? Comments? Suggestions? Email the
webmaster