"We Put The Trick In The Trompe Of Trompe L'Oeil"

Pictures And Posters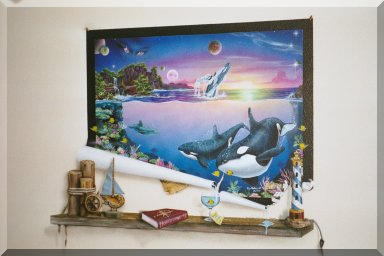 Our Most Ultimate Trompe L'Oeil Effect
EveryThing Is Painted!
This Is A Picture Collage, Depicting A Florida Beach Scene.
We Painted This In a Model Center In Sarasota, FL For Pulte Homes
Notice again that it is not necessarily the subject of the picture or poster,
but the trick or "fool the eye" Art Effect is in the actual concept of the picture or poster.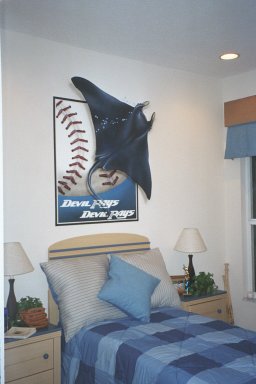 A BaseBall Themed Poster In a Model Home
We Always Try To Add The Builders' Logo Somewhere...
Here The R's In The Poster Are The Ryland Homes Logo
Another Art effects' classic, part of our subject matter coming off or out of the art work.
This effect adds to the Trompe L'Oeil illusion. Its like a 2 in 1 effect.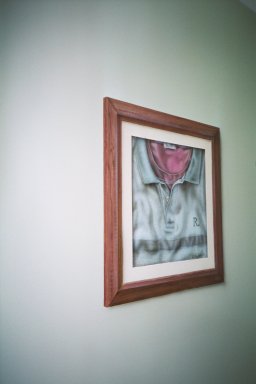 Just A Simple Painting Of A Shirt In A Laundry Room...
Again Notice The Ryland "R" Logo On The Shirt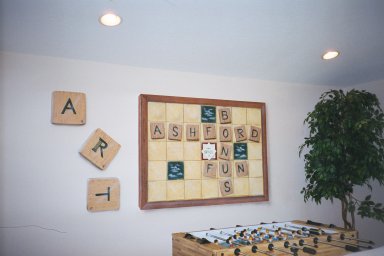 Another simple Art Effect that makes a cool Trompe L'Oeil piece...
A Board Game On The Wall In A Bonus Room , It Has The Model Name On The Board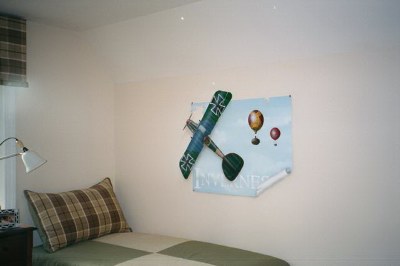 And Here The Name Of The Development On Poster.
Click Below To See more Examples of Our Pictures And Posters
To see some more examples of Trompe L'Oeil follow the links below.
Follow the links below for more of Art Effects' Murals.