"We Put The Trick In The Trompe Of Trompe L'Oeil"

Polk County Parade Of Homes October 2001

The following are pictures of the various finishes we did for this years Parade Of Homes. We worked for five builders in a total of eight homes.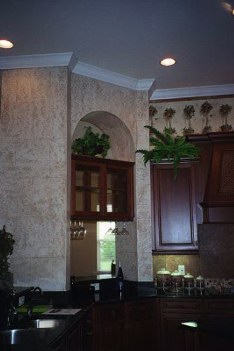 This is our fossil rock finish on a pass through in the kitchen,
we did other fossil rock finishes throughout the house in the niches and archways.



In Another Home We Painted A Simple Mural In The Foyer's Niche.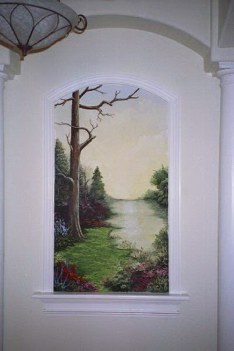 And Another More Colorful Mural In A Different Home

For Another Builder In Their Bonus Room, A Simple Trompe L'Oeil Effect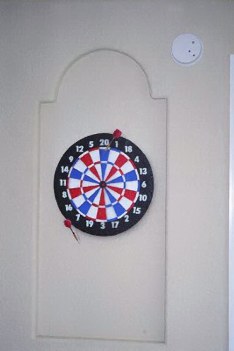 A Simple Idea, But A Cool Effect...A Painted Dart Board In The Existing Niche.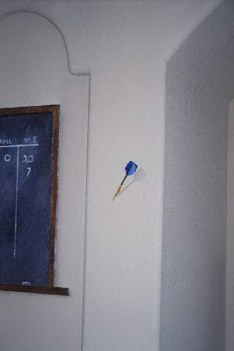 Nobody's Perfect, Not Even At Playing "Faux" Darts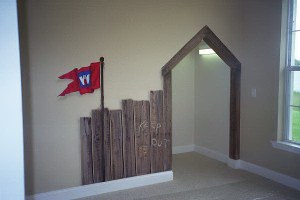 A Roughly Built Fort With The Builder's Logo Waving On The Flag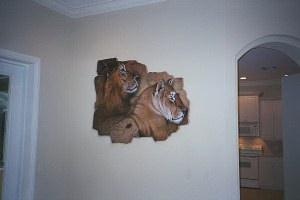 Then There Are The Lions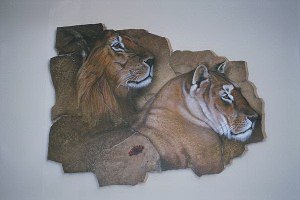 ---
Art Effects' Home
| ||
Site Contents
| ||
Contact Us
An Artist
| ||
Trompe L'Oeil
| ||
Murals
Hand Painted Furniture
| ||
Children's Rooms
| ||
Theme Rooms
Wall Textures
| ||
Faux Finishes
Wildlife Murals
| ||
BUBBLES
Special Links
Step by Steps and How To's

Paper 'Plique | || The African Mural
Textured Stencil | || Faux Fossil Rock
Marble On A Ceiling | || In The Back Yard | || Wyomissing
How to Break a Wall | || Our Message Board
Please visit the internet's most frequented faux painting and murals message board!
---
Vote for Art Effects at Top-25.com
Copyright 2002 Art Effects. All Rights Reserved.
Questions? Comments? Suggestions? Email the
webmaster