"We Put The Trick In The Trompe Of Trompe L'Oeil"
The Fire Place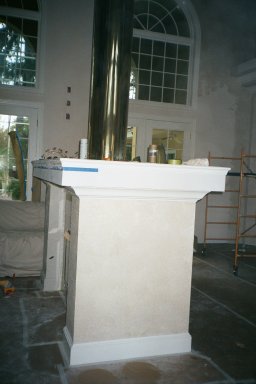 BEFORE...A Big Rectangle, Flat Drywall, Huge Brass Chimney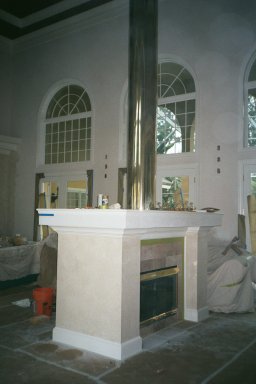 Below We First cover The Chimney With Paper,
Then Textured With Joint Compound
(PS. This Was Safe The Brass Covering
Was Only An Outer Shell For The Real Chimney)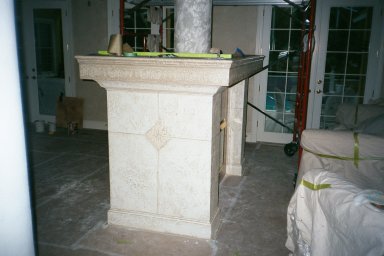 We Fossil Rocked The Sides And Even The Trim
Cut Lines In A Geometrical Pattern.
Added An Accent In The middle With A Reliefed Stencil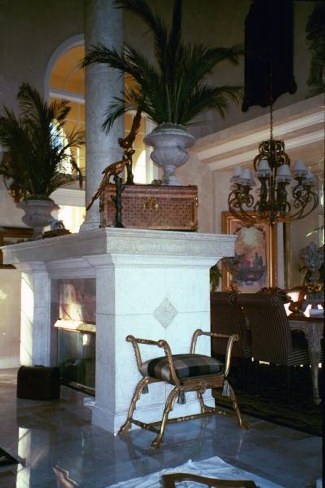 Nothing Makes A Better Picture
More Then A Client With Taste
Click Below For A Step By Step Of This FirePlace
---
Art Effects' Home
| ||
Site Contents
| ||
Contact Us
Paper 'Plique
| ||
Trompe L'Oeil
| ||
Murals
Hand Painted Furniture
| ||
Theme Rooms
| ||
Wall Textures
Faux Finishes
| ||
The African Mural
| ||
Special Links
Leopard Key
| ||
BUBBLES
| ||
Garage Doors
Step by Steps and How To's

An Artist | || Textured Stencil | || Faux Fossil Rock
Marble On A Ceiling | || In The Back Yard | || Wyomissing
Our Message Board | || How to Break a Wall
Please visit the internet's most frequented faux painting and murals message board!
---
Vote for Art Effects at Top-25.com
Copyright 2002 Art Effects. All Rights Reserved.
Questions? Comments? Suggestions? Email the webmaster