"We Put The Trick In The Trompe Of Trompe L'Oeil"

The Rain Forest Bed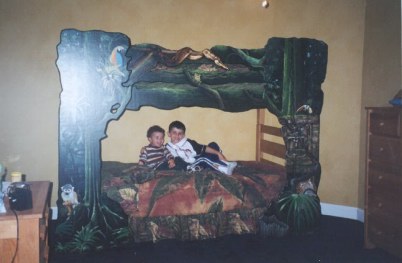 This Is Our Rain Forest Bed
(Please excuse the flash)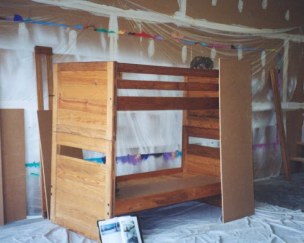 The Goal Was To Make A "Mural-Like Adaption"
To Fit On An Adverage Bunk Bed.
The Painted Panels Needed To Be Easily Removable
So The Bed Could Be Made Up By "The Mom"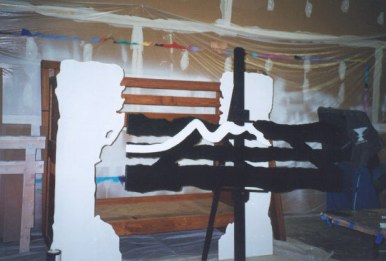 The Panels Not Only Can Be Removed Easily With A Screw Driver
They Will Also Slide To The Sides Easily, to Be Temporarily Out Of the Way,
So That The Top Rail Can Be Removed.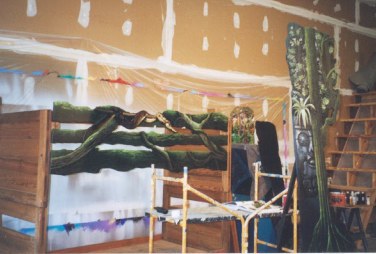 This Panel Fit Directly On The On The Original Rail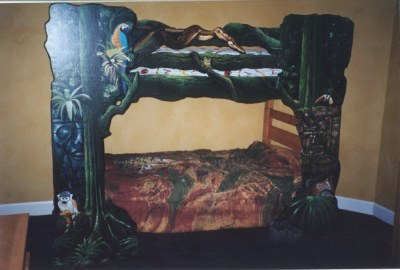 The Finished Product... Keep Scrolling Down For Close-Ups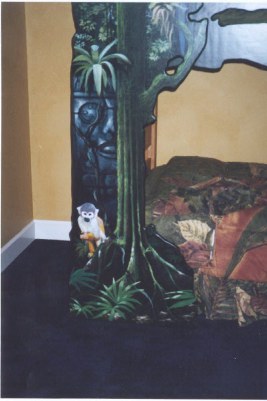 A Little Monkey, Gotta Have One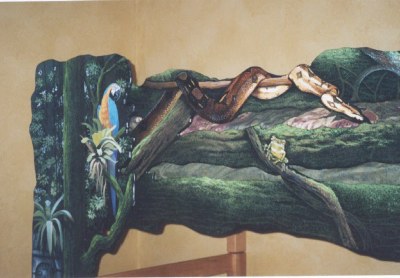 Thought A Lot About The Snake...He Was Perfect For The Spot.
We Tried To Make Him As Friendly As Possible...The Little Boy Loves Him.
Besides The Little Frog makes It A Friendlier Place.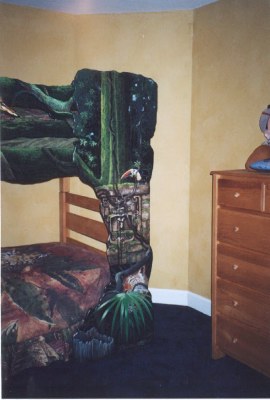 And Hiding Below...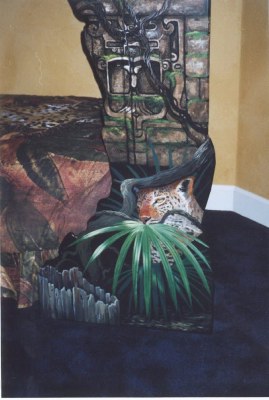 The Star Of The Show!
Click Below For More Of Our Beds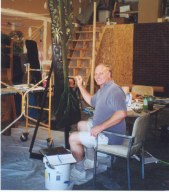 For The Help He Gave On The Rain Forest Bed!
---
Art Effects' Home
| ||
Site Contents
| ||
Contact Us
An Artist
| ||
Trompe L'Oeil
| ||
Murals
Hand Painted Furniture
| ||
Children's Rooms
| ||
Theme Rooms
Wall Textures
| ||
Faux Finishes
Wildlife Murals
| ||
BUBBLES
Special Links
Step by Steps and How To's

Paper 'Plique | || The African Mural
Textured Stencil | || Faux Fossil Rock
Marble On A Ceiling | || In The Back Yard | || Wyomissing
How to Break a Wall | || Our Message Board
Please visit the internet's most frequented faux painting and murals message board!
---
Vote for Art Effects at Top-25.com
Copyright 2002 Art Effects. All Rights Reserved.
Questions? Comments? Suggestions? Email the
webmaster